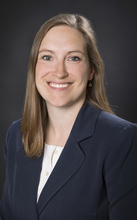 Anna Stanhewicz, PhD is an Assistant Professor of Health and Human Physiology and is the director of the Microvascular Physiology Lab at the University of Iowa. She earned her bachelors degree from the University of Rhode Island and completed her doctoral and post-doctoral training at Penn State University. Dr. Stanhewicz's research program utilizes in vivo measures of cutaneous microvascular function to study how microvessel function is altered in disease and how intervention strategies can target these alterations to slow, halt, or reverse cardiovascular disease progression.   
https://clas.uiowa.edu/hhp/people/anna-stanhewicz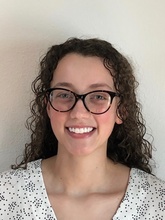 Kaila Brustkern is a Research Assistant in the Microvascular Physiology Lab. She earned a Bachelor of Science in Biology at Iowa State University where she also worked as an undergraduate lab assistant. Kaila assists in all aspects of human subjects research in the Microvascular Physiology Lab. Outside of work, she enjoys collecting an abundance of houseplants and traveling to new places.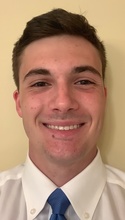 Michael Pyevich is completing his undergraduate honors thesis in the Microvascular Physiology Lab. Michael is a senior at the University of Iowa, pursuing a B.S. in Human Physiology and a certificate in Entrepreneurial Management, and is on the Pre-Dental track. Outside of research, Michael serves as VP of the Iowa Club Tennis Team and is a member of the recruitment organization STAR. In his free time, Michael likes all outdoor activities, but especially playing tennis and fishing.